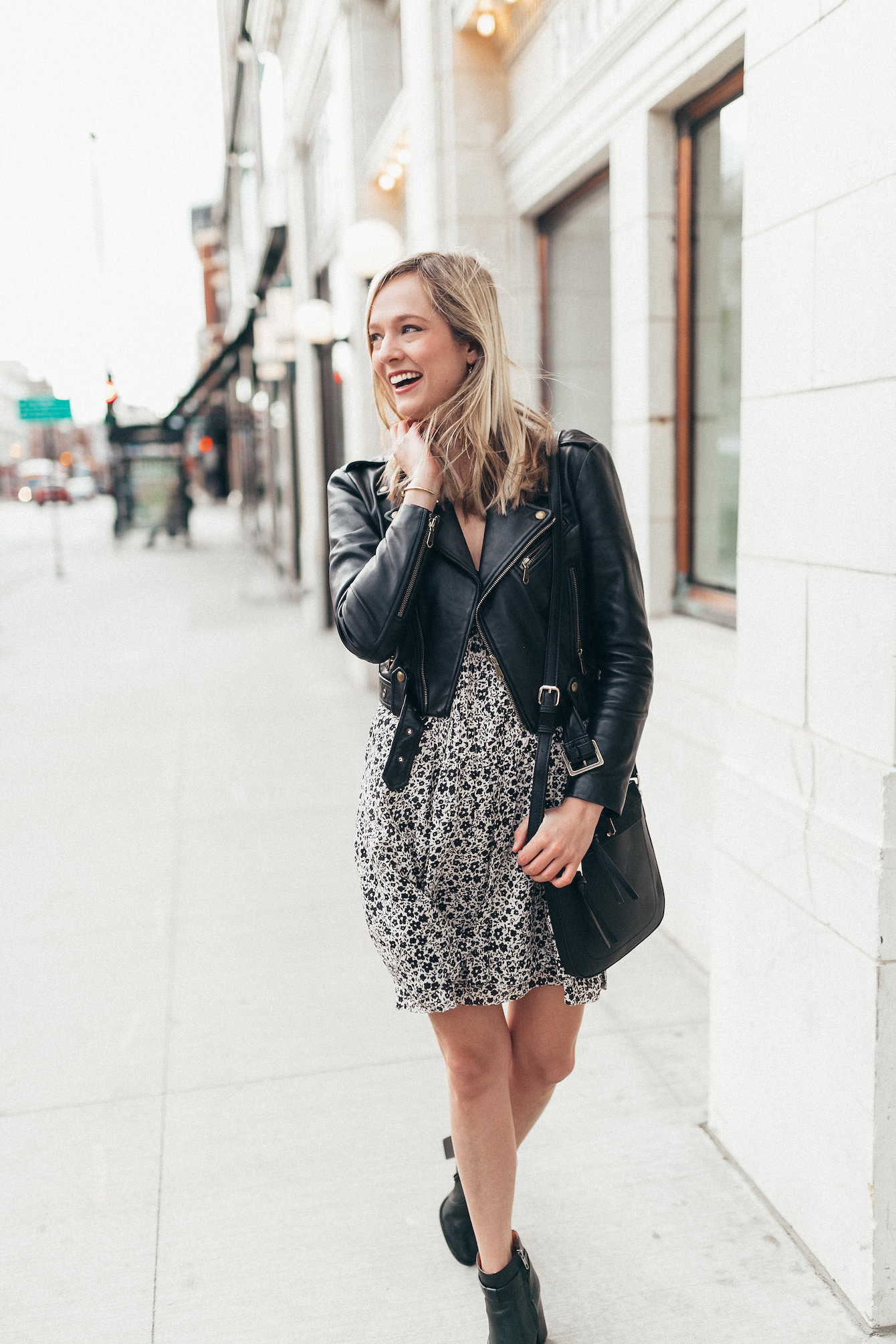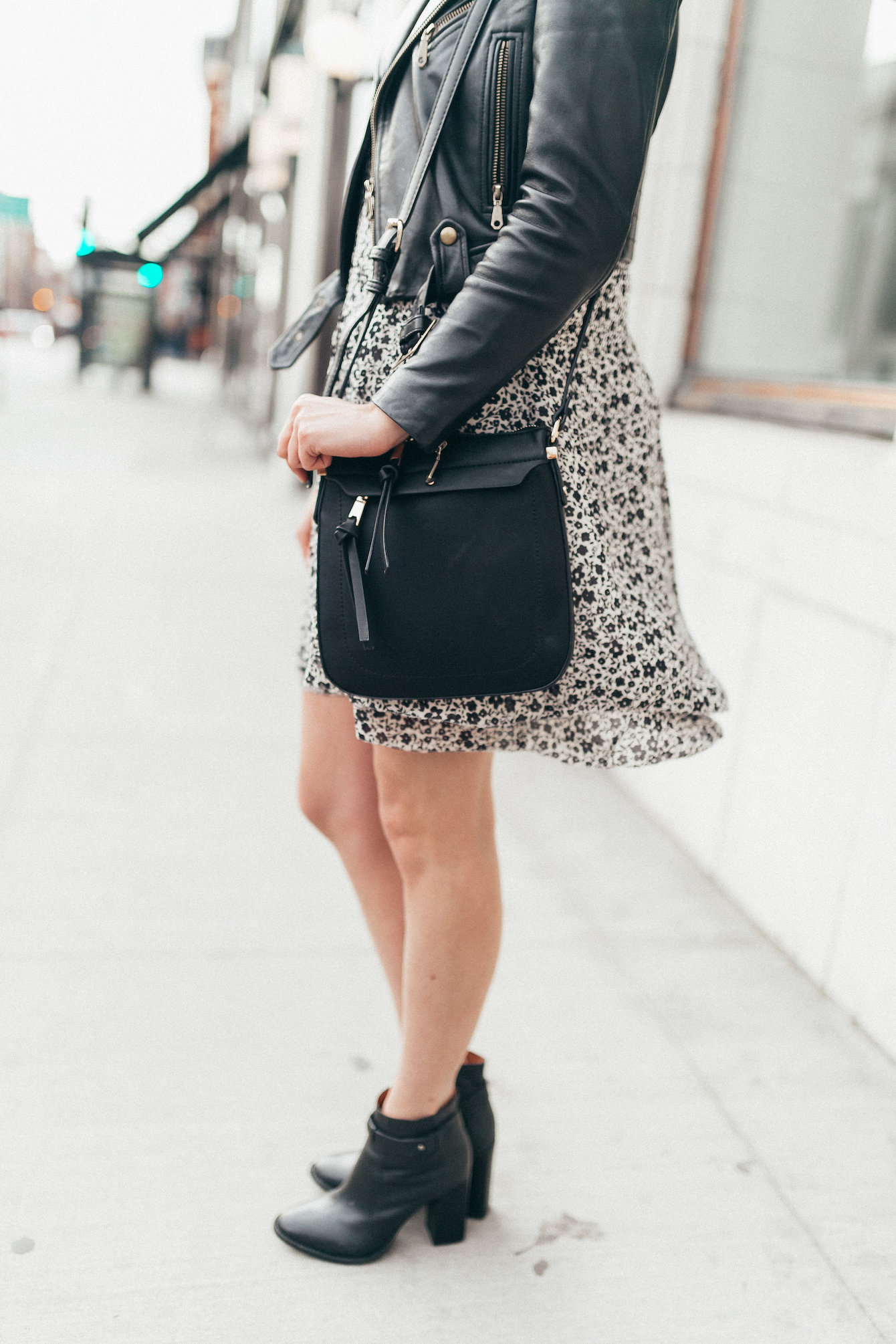 If you've ever lived in Chicago, you know how challenging it can be trying to dress up in the spring (or any season really). While I love Chicago through and through, the wind really can do a number when you're attempting to dress up for work or date night – I often walk around town holding my dress down while gusts of wind try to knock me over or show a little too much to innocent bystanders around me, sorry! The morning I took photos with my photographer last week was no different; full of wind which resulted in my hair looking pretty crazy and my dress trying to fly up every few seconds. Sometimes you have to roll with the punches, especially when it comes to crazy Chicago weather ?
One dress I've been wearing as I'm anxiously awaiting for spring has been this pretty floral number I picked up a few weeks ago at Gordmans – one of my favorite stores for finding affordable wardrobe staples, home decor and more. Growing up in Wisconsin I spent a lot of time shopping at Gordmans in Madison, so I always make sure to stop by whenever I'm back in town. I love that every time I go to Gordman's, they always have something new to discover because they get new items rotated in on a weekly basis. If you're wondering where your nearest store is, and believe me, the prices are worth the trip if you don't have one in your city quite yet!
It probably doesn't help my case that I have spring on my mind, and I've decided that it's time we all will warmer weather to get here, so I've been wearing dresses (and this jacket) on repeat, no matter how cold it's been. Which honestly is kind of ridiculous, but it's slowly but surely getting it's getting warmer (making my stubbornness somewhat less ridiculous in the process!)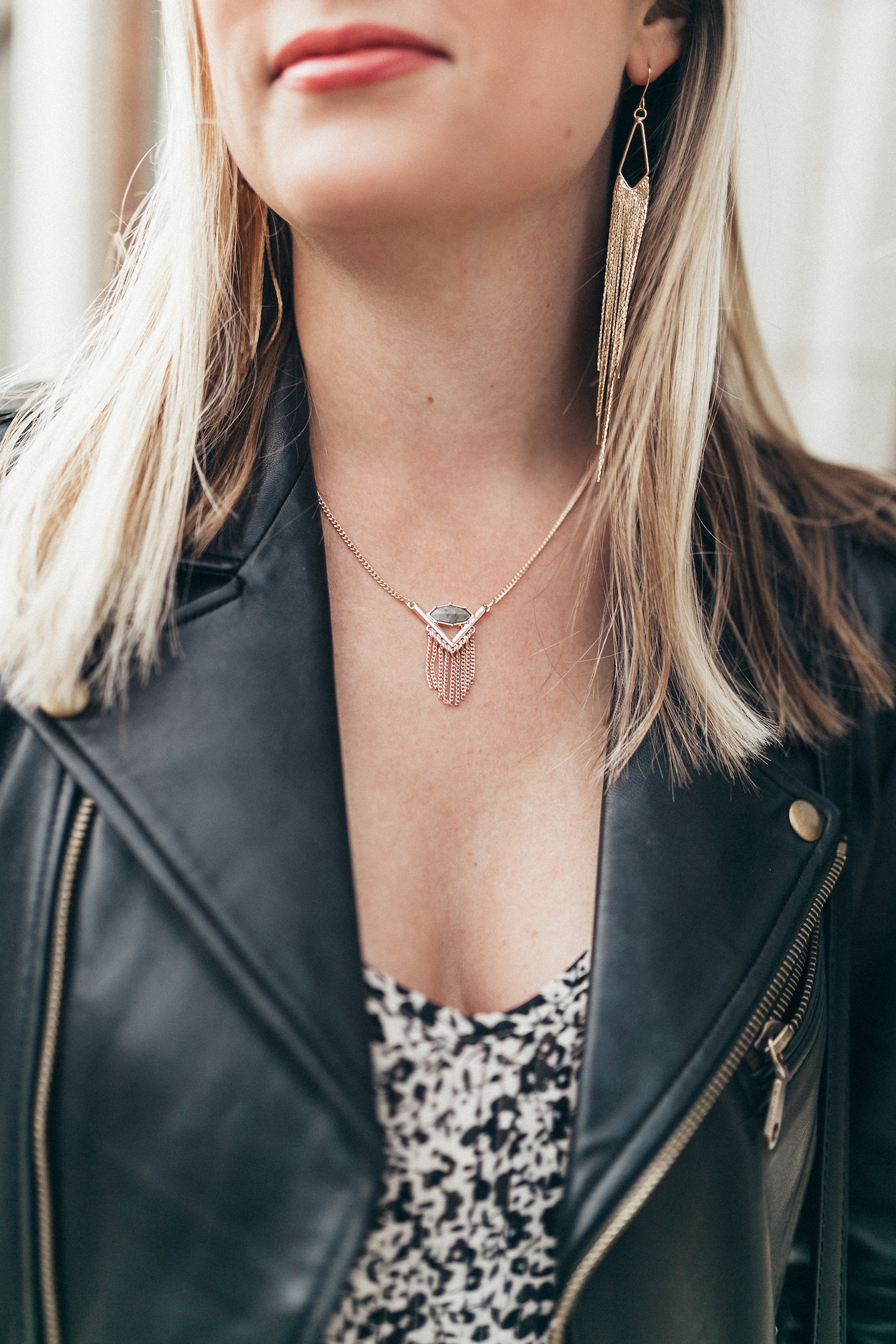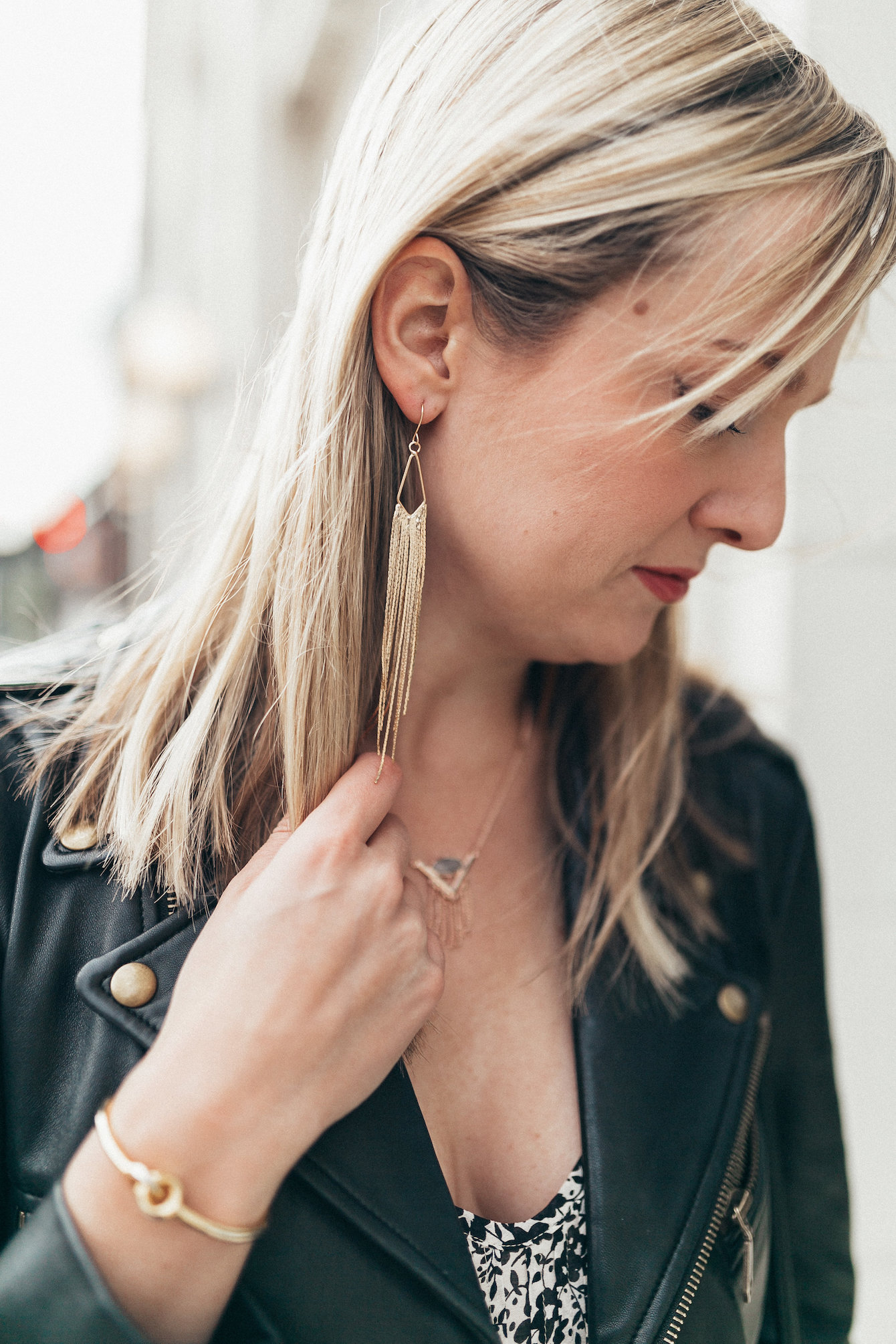 This dress is perfect for spring and summer, it definitely has a grunge 90's vibe to it, and pairs perfectly with a leather or jean jacket when it's still a little chilly. They also have amazing deals on accessories, so I picked up these pretty earrings and necklace for both under $5 each (I've already gotten a ton of compliments on them too!). Paired with this classic faux leather purse (also from Gordmans!) and my favorite leather boots and jacket, this outfit is definitely going to be on repeat all summer long. I'm planning to wear it more often once it gets a little warmer out for drinks with girlfriends on the weekends or even date night with my boyfriend.
Maya is a paid blogger. You can find Maya's original blog post at Charmingly Styled!
Related posts